Click RPS Logo to Enter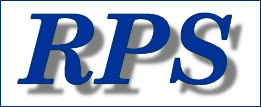 Software For The Real World!!




Website Copyright ©2016 RPS All Rights Reserved.




RPS is an established company providing software services to industry and the service sector.

With over 30 years in Electrical Control Systems Design, Installation and Commissioning there is a wealth of experience here for your benefit.

Our main area is PLC (Programmable Logic Controller) programming, predominantly using Omron equipment.

A natural progression from PLC's is to SCADA. The benefits of SCADA are vast in this information hungry world. More recently we have moved into new areas. RFID (Radio Frequency Identification) Tagging to name but one. RFID Tags provide endless solutions to Security and Product Tracing problems.



**FREE DEMO** Windows based software for accessing Omron PLC Data Memories is now available for free download at the Visual Basic page.